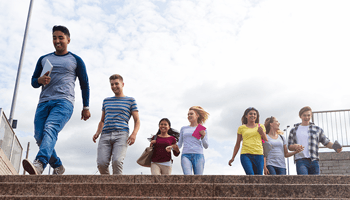 Trauma-Informed Schools
On Demand
This online course will engage participants and motivate them to take action on behalf of children. The documentary Paper Tigers depicts the dramatic transformation in troubled teens when the staff at their school incorporates findings from the Adverse Childhood Experiences (ACE) study into their education and support services.
A portion of the training day will include presentation of the documentary integrated with a guided discussion. The focus will be on the school as the change agent, an interconnected team, including mental health and child care practitioners, that supports healthy development of children, ultimately creating a thriving school. Participants will also learn how to find ACE-related programming in their communities and integrate it into practice while learning and practicing strategies and activities that support nurturing, positive relationships and appropriate learning experiences in a trauma informed school setting. Click to see the first video segment of this online course.
The course consists of video segments from a live presentation with Senior Trainer Dr. Caelan Soma, the documentary Paper Tigers and test. A downloadable pdf of the 97 page Trauma-Informed Schools Guidebook is included as well as CEs.

Learning Objectives:
The learner will understand the impact of adverse childhood experience on individuals throughout their lifespan.
The learner will identify at least 4 strategies to making their school trauma informed.
The learner will differentiate between time in and time out intervention approaches.
The learner will describe at least 3 ways school professionals can better connect with students.
The learner will be able to name at least 3 strategies for reducing aggression in traumatized students.
Course Creator/Instructor: Dr. Caelan Soma
Please Note:
This course takes approximately 6-hours to complete. You do not have to complete it in one sitting. Once you purchase this course you will have access to it for 1-year (365 days). You must complete it in that time period. You may renew it for another year for an additional fee if necessary.